If you have your HVAC system repaired or replaced, it can bite into your finances. In fact, many people joke that HVAC stands for "Here's my Visa and cash." This is because HVAC repair involves a lot of work. It also needs the expertise of properly trained and skilled professionals.
Don't worry if you need to have your HVAC unit repaired though. Before you get that HVAC repair, you just need to ask yourself these questions. Control your expenses and get your money's worth by going through this list.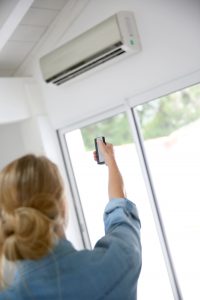 1. What HVAC unit do I have?
You need to have specific details about your HVAC unit before you call someone to have it repaired. Find out your HVAC unit's name, manufacturer, and model number. If you have these details, it will help service professionals better facilitate the HVAC repair. It will then mean technicians will work faster and more efficiently. If this happens it would prevent recurring problems.
2. How long have I had the unit?
Rack your brains and try to remember when you bought that HVAC unit. This will help determine if you would need an HVAC repair or a replacement. If you've had the unit with you only for a few years, usually you would just need a repair. If you've had it for more than 10 years now, then a replacement might be necessary. With proper HVAC maintenance, these are the average lifespan of an HVAC unit: 20 years for the furnace, 16 years for the air conditioner and 14 years for the heater. Knowing how long you've had your HVAC unit will help ensure the proper care is given to it.
3. Will I upgrade it or just replace it?
If your HVAC unit has been with you for a long time now or if you've had multiple repairs in the past years, you need to prepare yourself for the possibility that you might need to get a new one. The next question you should ask will be if you will settle with a replacement of the exact model or if you would consider doing an upgrade to a newer or more energy-efficient model. It will be good to do your research so you'll know what your options are and so you will make a more informed decision once faced with the issue.
4. How well do I know the repair company?
The next thing you need to find out is how well you know the company you will be hiring for the HVAC repair. If you know of a family member or neighbor who has gotten their services, ask about their experience with that company. If you don't personally know anyone, then check online to read client testimonials and also find out more about the company.
5. Will they provide an estimate?
The best way you can avoid spending more than you have to in an HVAC repair is to first get an estimate from the repair company. You should know how much you're expected to pay. Ask if the company can give you an estimate before they actually do the work needed. Get an estimate of how much the work will cost. Then research to find out if the company is providing a good deal.
While HVAC repair may cost a lot, it is a necessary part of your residential life. Make the most of your money by asking yourself these five questions before you call professionals to repair or replace your HVAC unit.
U.S. Legacy Co. offers HVAC services and repair including air conditioning repair, and heating and furnace repair. Call us today to learn more about our services and to get a quote.